Gojak Meats is a family owned business with a Slovenian background founded and run by David Gojak.
We are a traditional butcher with a modern interpretation.
Name what you're after and our helpful staff will make it happen, and if by some surprise occurrence we do not have what you're looking for we will order it for you then and there.
We are a whole animal butcher shop located in Haberfield.
We embrace the whole animal philosophy, and our friendly, highly trained butchers provide you with the freshest custom cuts your heart desires. We carry regular, free range and organic meats all sourced within Australia. We have our very own smoke room and smoke and cure our own meats, from ham to bacon, speck to smoked loin and that's not even the half of it.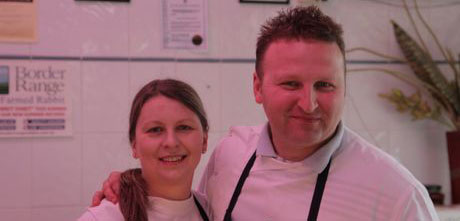 If you feel like exercising your native tongue come on in, we speak Slovenian, Serbian and Croatian. We pride ourselves not only on having quality meat at affordable prices but also on providing the highest level of customer service to our favourite people: you, our customers. What are you waiting for, come on in and experience a real butcher shop!